ARTICLES OF Megan Sunderland
La Reina
05 Oct, 2015 | Megan Sunderland
Growing Old with Grace (and Dignity, Respect, Support and Freedoms)What does it mean to "be old"? For "La Reina" of the Maria Esther Quevedo Care Home, otherwise known as Alicia Abigal Flores Burgoa,...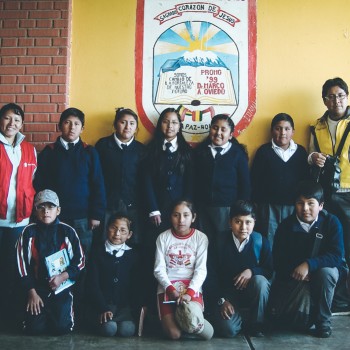 Sticks and stones can break my bones and words...may also hurt me
05 Oct, 2015 | Megan Sunderland
'What is self-esteem?' asks Beymar Soto, a staff member from the Alcaldia of La Paz to a roomful of schoolchildren. I am at La Escuela Corazón de Jesús de Fé y Alegría, a primary school in La Paz part...